As reviewers for the #ReadYourWorld Multicultural Children's Book Day, SHIFT Book Box was so excited to be gifted a beautiful hardcover copy of @Barefoot Books' Amazing Places to review. Written by Miralda Colombo (@miraldacolombo on Insta and @ilcucchiaino on Twitter) and illustrated by Beatrice Cerocchi (@beacerocchi on Insta), Amazing Places is comfortably oversized and well-designed-- rich with bits of trivia and snapshot-like images but not busy or overcrowded. 
About the Author
Miralda Colombo works in communication, is the creator of the blog Il Cucchiaino di Alice, and is the author of several picture books and three cookbooks centered around cooking with children. Colombo and her husband live in Italy with their three children, Alice, Lea, and Edo; there she divides her time "between the computer, the stove and the terrace." 
About the Illustrator
Rome-based Beatrice Cerocchi holds degrees in both illustration and architecture. In 2018 she was selected for the prestigious illustrators exhibition at the Bologna's Children's Book Fair. As an artist there is the flavor of Ludwig Bemelmens energy and a touch of Christian Robinson cheer in Cerocchi's style, through in this work the illustrations have a bit more of a static feel, evocative of a family's travel photographs.  
About the Book
This work features fifteen of "the world's most remarkable monuments," a list that dovetails closely with the finalists of the New 7 Wonders of the World with the author's own twist. Amazing Places begins by situating readers, providing  a world map with a legend-- and page numbers!-- for the monuments featured, definitions of the "Types of Places" (eg: mausoleum, statue, watchtower), and "Tips for Travel." Each of the fifteen monuments is framed first on a double-page spread that highlights its size and scope and placing it in the modern day. This spread is accompanied by a paragraph of information that touches on the monument's who, what, when, where, and why. A second double-page spread features distinct pieces of information organized under headings that provide a familiar rhythm over the course of the work, including suggestions regarding what to pack when visiting, a story from the history of the monument, a "wow"-inspiring detail, a bit about the experience of entering/arriving at the place, and more.  Standouts spreads  include Moai, the Great Wall of China, and Machu Picchu. Others, such as the Colosseum and Petra translate to paper less successfully. Illustrations are uncluttered; planes of primary colors and plenty of empty space highlight the majesty of the monuments, and a cool, earthy palette is soothing and inspiring.
While ability diversity is lacking throughout and information focuses primarily on the fascinating and cursory rather than any troubling truths, Amazing Places features tantalizing trivia that will inspire young readers not only to dream of future adventures but also to learn more and these monumental spots from across the globe.
References:
http://www.ilcucchiainodialice.it/chi-e-alice/
https://www.kirkusreviews.com/book-reviews/miralda-colombo/barefoot-books-amazing-places/ 
https://www.toiartgallery.com/collections/beatrice-cerocchi 
https://www.beatricecerocchi.com/About 
https://www.artisticmoods.com/beatrice-cerocchi/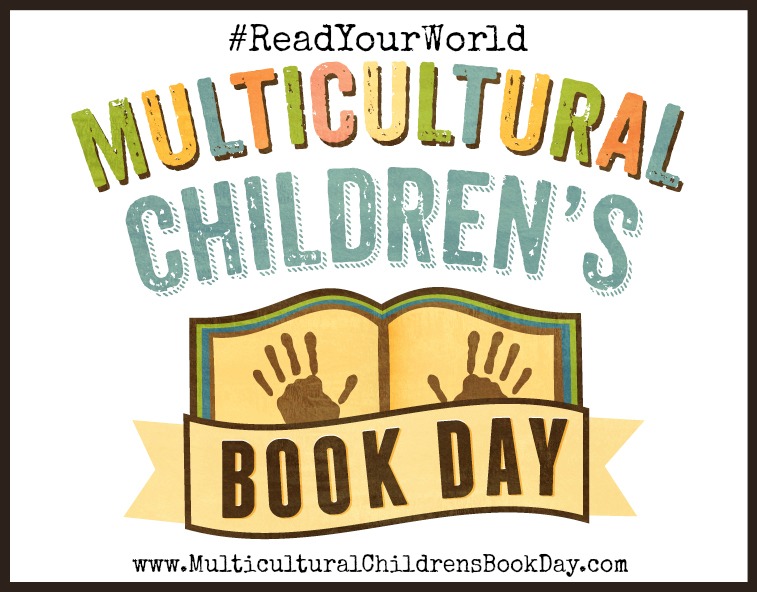 Learn more about Multicultural Children's Book Day
Multicultural Children's Book Day 2021 (1/29/21) is in its 8th year! This non-profit children's literacy initiative was founded by Valarie Budayr and Mia Wenjen; two diverse book-loving moms who saw a need to shine the spotlight on all of the multicultural books and authors on the market while also working to get those book into the hands of young readers and educators.
Eight years in, MCBD's mission is to raise awareness of the ongoing need to include kids' books that celebrate diversity in homes and school bookshelves continues. Read about our Mission & History HERE.
MCBD 2021 is honored to be Supported by these Medallion Sponsors!
FOUNDER'S CIRCLE: Mia Wenjen (Prgamaticmom) and Valarie Budayr's (Audreypress.com)
Platinum Sponsors: Language Lizard Bilingual Books in 50+ Languages, Author Deedee Cummings and Make A Way Media
Gold Sponsors: Barefoot Books, Candlewick Press, Capstone,  Hoopoe Books,  KidLitTV, Peachtree Publishing Company Inc.
Silver Sponsors: Charlotte Riggle, Connecticut Association of School Librarians, Author Kimberly Gordon Biddle, Pack-N-Go Girls
Bronze Sponsors: Agatha Rodi and AMELIE is IMPRESSED!, Barnes Brothers Books, Create and Educate Solutions, LLC, Dreambuilt Books, Dyesha and Triesha McCants/McCants Squared, Redfin Real Estate, Snowflake Stories, Star Bright Books, TimTimTom Bilingual Personalized Books, Author Vivian Kirkfield, Wisdom Tales Press, My Well Read Child 
MCBD 2021 is honored to be Supported by these Author Sponsors!
Poster Artist: Nat Iwata
Authors: Author Afsaneh Moradian, Author Alva Sachs & Three Wishes Publishing Company, Author Angeliki Stamatopoulou-Pedersen, Author Anna Olswanger, Author Casey Bell , Author Claudine Norden, Author Debbie Dadey, Author Diana Huang & Intrepids,  Author Eugenia Chu & Brandon goes to Beijing, Green Kids Club,  Author Gwen Jackson, Author Janet Balletta, Author Josh Funk, Author Julia Inserro, Karter Johnson & Popcorn and Books, Author Kathleen Burkinshaw & The Last Cherry Blossom, Author Keila Dawson, Maya/Neel Adventures with Culture Groove, Author Mia Wenjen, Michael Genhart, Nancy Tupper Ling, Author Natalie Murray, Natalie McDonald-Perkins, Author Natasha Yim, Author Phe Lang and Me On The Page Publishing, Sandra Elaine Scott, Author Shoumi Sen & From The Toddler Diaries, SISSY GOES TINY by Rebecca Flansburg and B.A. Norrgard, Susan Schaefer Bernardo & Illustrator Courtenay Fletcher,  Tales of the Five Enchanted Mermaids, Author Theresa Mackiewicz, Tonya Duncan and the Sophie Washington Book Series, Author Toshia Stelivan, Valerie Williams-Sanchez & The Cocoa Kids Collection Books©, Author Vanessa Womack, MBA, Author Veronica Appleton & the Journey to Appleville book series
MCBD 2021 is Honored to be Supported by our CoHosts and Global CoHosts!
MCBD 2021 is Honored to be Supported by these Media Partners!
Check out MCBD's Multicultural Books for Kids Pinterest Board!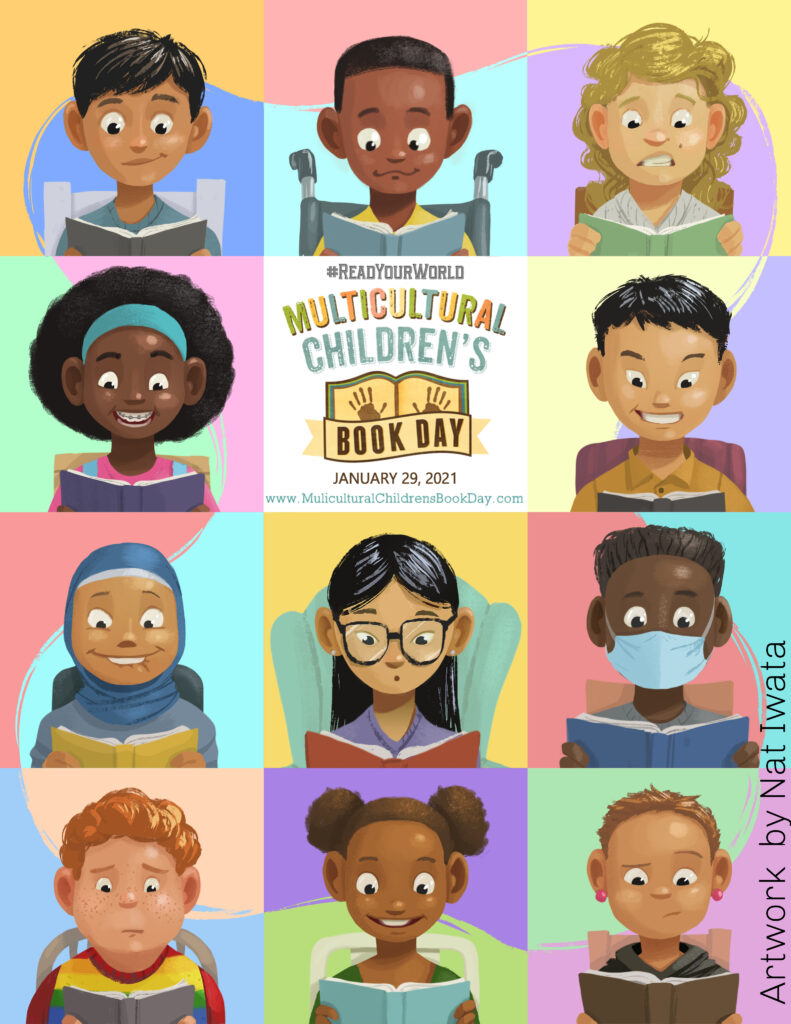 FREE RESOURCES from Multicultural Children's Book Day
Diversity Book Lists & Activities for Teachers and Parents
Homeschool Diverse Kidlit Booklist & Activity Kit
FREE Teacher Classroom Activism and Activists Kit
FREE Teacher Classroom Empathy Kit
FREE Teacher Classroom Kindness Kit
FREE Teacher Classroom Physical and Developmental Challenges Kit
FREE Teacher Classroom Poverty Kit
FREE Diversity Book for Classrooms Program
TWITTER PARTY! Register here!