A social justice-oriented picture book subscription service 
Two picture books &
 a social justice theme.
 We find and curate a collection of the most beautiful picture books available today to improve and diversify your library. We feature almost exclusively #OWNVOICES books, or stories written and/or illustrated by members of the community they are about. 
 Discussion guides 
developed by educators. 
Aligned with the Teaching Tolerance Social Justice Standards and the NAEYC Anti-Bias Goals, our discussion guides help unpack stories with information about creators, conversation prompts, &  suggested takeaways.
Additional prompts to think
  beyond the stories.
We make it simple to start weaving big social justice ideas into every day to strengthen your foundation for action. We strive 
to provide the most current understandings so you can feel confident in diving deeper into the big ideas that matter to you.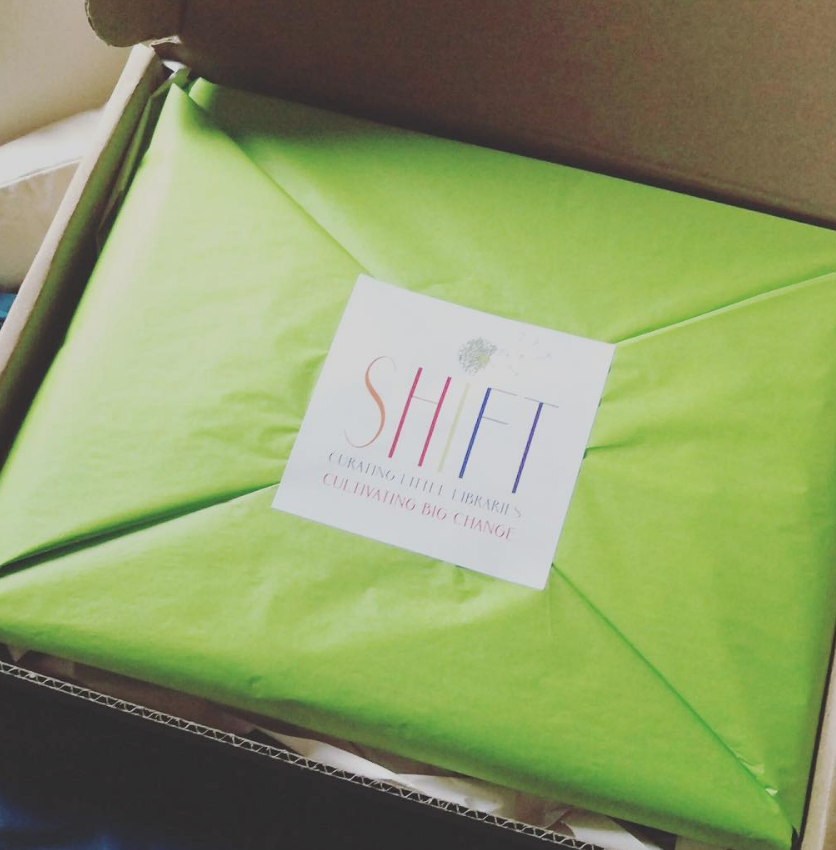 "I find it difficult to carve out the time to research, locate, and purchase key books that address race and gender issues, but it's important to me that our family's bookshelf reflects our core tenets and beliefs. I'm so grateful for SHIFT Book Box — all the work is done for me and a bounty of perfectly sensitive and curated books arrives at our home. What a gift!" 
- Gwynne J.
"My daughters and I love your book boxes so much! The day it arrives is one of our favorite days of the month and we all learn so much. I'm grateful for the guidance and care the books give-- guiding my kids and I into topics that I feel passionately about and, at times, feel nervous going into with my children. You are doing an amazing job!" 
- Jenna N.
Receive two #ownvoices picture books along with expertly-crafted discussion guides, 
all centered on a social justice theme. 
Read with your child(ren)! Integrate the big, important ideas into your family with our deep, age-appropriate discussion guides.
Join other parents, caregivers, 
and educators in action-- 
listen, learn, and get to work. 
And keep reading.